Is Now Still a Good Time to Buy a Home?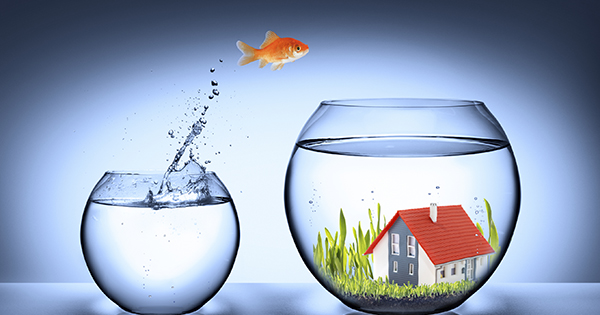 Is Now Still a Good Time to Buy a Home?
The number one question I have been asked over my 18 year career as a mortgage consultant is this – Is now a good time to buy a home?  Sometimes I have advised clients to wait to buy.  Other times, when it seemed everyone else thought it was the worst time to buy, I championed buying.  Markets are volatile today.  Let me share with you a few thoughts on the market, and my answer to the "buy or wait" question.
Changing Market
If you drive around, you will probably see more open house signs than you have seen in a long time, maybe years.  I noticed this again last Saturday.  Prices have dipped a little vs. the peak prices over the summer.  Should buyers wait for further softening?
Two Variables to Consider
Two main variables affect the affordability of homes: home price and mortgage interest rates.  Buying at a lower price may be counter productive if interest rates climb.  Right now, interest rates are just below 5%.  Interest rates are expected to continue to climb.  We are anticipating another 1/2% rise in rates over the next 8 months.   For the average buyer with a 20% down payment, home prices would need to fall 5% to offset the 1/2% anticipated rise in rates.   If interest rates move to 6%, home prices would need to drop 10% to offset the cost due to the rise in interest rates.
Rates are expected to rise – what is expected to happen to home prices?   While it may seem like the market is suddenly flooded with homes, the market is finally normalizing.  The first quarter of 2018 experienced the lowest inventory levels in history!  Open house signs were almost non-existent due the lack of homes on the market.  The inventories that we are seeing now are bringing the markets into normal conditions.
Why the Change in the Housing Market?
The buying season is typically strongest between March and June as families like to move while kids are out of school.  Families want to be moved into homes before school starts around August.   As a result, homes that go on the market in August and September usually sit a while longer.  Seasonally, the home buying market picks up again in January after the holidays and gains strength into tax season.
Nothing in this current market is out of the norm.  Home prices are slightly discounted compared to the summer peak.  The fact that there are more homes on the market is the biggest change from the summer.  People are able find the home they want right now, instead of having to choose from the few that were available.  I believe that the discount period may last through December.  The economy is still strong, and there is still a large percentage of the population that does not own a home.  Workers are expected to take home more money this year due to wage hikes and tax changes.  All these factors are positive for housing.
Hard to Time the Market
It is hard to time the market.  When housing bottomed in 2010, very few saw the bottom as an opportunity.  Most people were fearful.  It wasn't until the market had already trended higher that buyers began coming back to the market in large numbers.
Remember, it is a home first and an investment second.  If you buy real estate and wait long enough, real estate values usually rise.  The bigger picture is that home owners are on average 44 times wealthier than renters.  Think about that!  For a variety of reasons, including home appreciation, home owners have 44 times the assets as renters.  If you plan on owning a home for more than seven years and can afford the payment, it is probably a good idea to buy now.
Here to Help
Rates are expected to climb.  The inventory levels that we are seeing may not last.  Today, they are indicative of a normal market.  In my opinion, it makes sense to buy in this market rather than wait.  If you are thinking of buying and will live in the home for the next 7 to 10 years, taking advantage of today's rates and the small discount in homes compared to the summer is probably a good idea.  Call us today to discuss your situation.  We can help you determine if home ownership makes sense for you.  If your friends and family need help, we are here for them as well.
The Team at Dave Financial